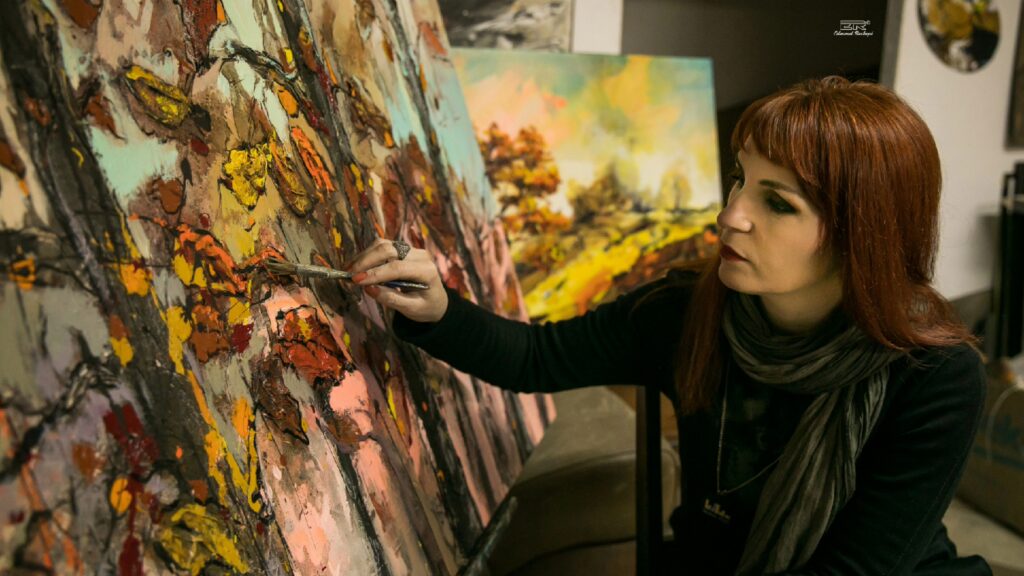 Lebibe Topalli
Lebibe Topalli was born on 04.07.1981 in Ferizaj, Kosovo. In 2004 she graduated in UT Faculty of Arts- Painting in UT, Macedonia. In 2008 she has earned her Master's Degree in the field of Painting at the University of Prishtina.
Lebibe is currently an art lecturer in the University of Applied Sciences in Ferizaj, as well as a professor in the High School of Arts in Ferizaj. Throughout her career as an artist, she had the chance to be part of different artistic projects and exhibitions. Her main interest were murals whereas in 2004 she was the producer of the mural "Integration to Europe" in the city of Ferizaj. Later on, she initiated the other mural which is connected to the aforementioned project, this was realized in collaboration with women painters. In 2016 she was the founder of International Festival of Murals and NGO MuralFest Kosova, where she serves as Executive Director.
Lebibe Topalli is known in Kosovo as a woman activist who has initiated many projects, mainly artistic, and a person who has broken taboos in this aspect. It was in 2016 when she won the award "Artist of the year". She held 9 personal exhibits (Turkey, Kosovo, Albania, France and Switzerland) and until now she has been part of more than 50 collective exhibitions.